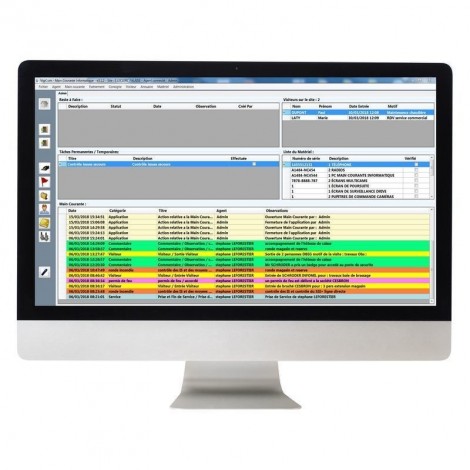  
MCI-V3 : Guard Incident Reporting Software
DIRECT the sites security 
RECORD all the activity
MONITOR the procedures and instructions
EDIT & TRANSMIT reports
MANAGE visitors and equipment
Besoin d'aide ?
Nous sommes disponibles par:

Vigicom® MCI-V3: Single user license, multi-agent reporting software
Designed to be used daily by security guards, VigiCom MCI-V3, the third version of the most popular guard reporting software, is even more instinctive.
Essential for providing a quality guard service, it meets all the requirements of the Private Security companies and their customers.