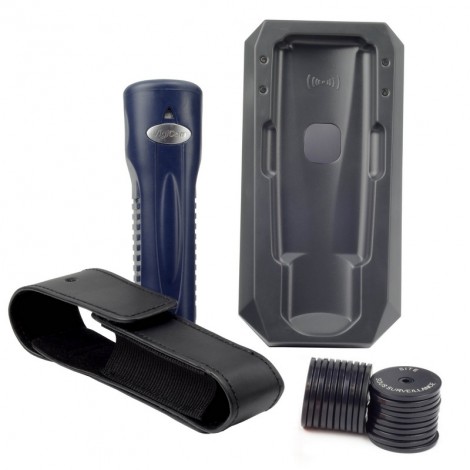  
VG-3000S
Besoin d'aide ?
Nous sommes disponibles par:

VigiCom AP-3000S : HEAVY DUTY, AUTONOMOUS GUARD TOUR READER (3-year warranty)
VigiCom AP-3000S is a guard tour system which includes a wireless and contact-free reading technology in a metal clad case, covered with a rubber and airtight protection.  

VigiCom 3000S provides you with an extremely sturdy, stand-alone reader with no wear parts.
It's the ideal solution for companies using one or several guards with daily logs.
VigiCom AP-3000S is ideal for:
• SCHEDULING guard tours,
• MEASURING response time,
• MONITORING patrols,
• TRACKING shifts progress